Plastic Waste RECYCLING EXTRUSION PLANT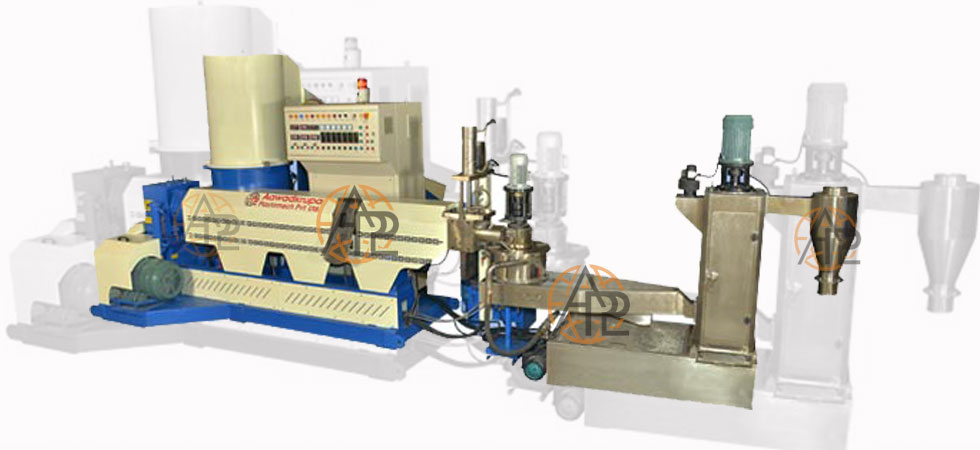 Key Features
Extra strength & shining of yarn.
Barrel Heater with double insulated glass wool with SS made cover for power saving.
Air oven for double hot circulation system.
Longer life of screw and barrel.
AC variable frequency drive & motor that synchronizes the entire extruder.
Latest technology used to come out plastic granules melts smoothly by Extruder.
Less noisy polluction.
Less power consumption.
plastic waste recycling extrusion
plant Available Models
Sr no.
Model no.
Total Power(HP)
Production (Kgs/Day)
1
APPL/RC 140 x 140 (Two Stage Recycling Machine)
133
Per Hour 300 to 350 Kgs (Depend Material from & Volume)
2
APPL/RC 140 x 125 (Two Stage Recycling Machine)
107
Per Hour 250 to 300 Kgs (Depend Material from & Volume)
3
APPL/RC 140 (Single Stage Recycling Machine)
73
Per Hour 200 to 250 Kgs (Depend Material from & Volume)